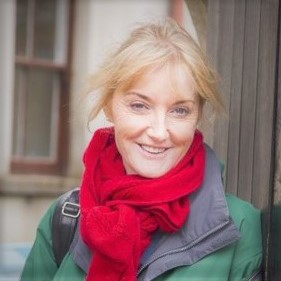 Hello, and welcome to part one of a two-part course about the lives of Irish women in the new Irish Republic. The Irish Free State came into being in 1922, with a new constitution and the promise of equality for men, women and children. However, the opposite happened for the women, and by the time the Free State formally becomes the Republic of Ireland in 1949, a women's place in the new Republic is very firmly in the home.
In part one of this course, we will explore how this situation came about. In part two, we will look at the role of the Irish Housewives' Association in working towards the second wave of the Irish feminism in the 1970s.
Available in days

days after you enroll

Women in Ireland in the 20th Century Part 1
Donations
The Intercultural Ireland Content Library is here for any teacher, student, parent or individual who would like to use it. If you, or your institution can afford to donate, this will help us continue to develop more free content, and continue to educate from Ireland. Many thanks if you can, we very much appreciate your support.

More mini-classes for your classroom
Check out more content in this library. Please let us know if there is content you would like us to add. Classes are all ADA compliant and suitable for high school & college students, and all classes include a lesson plan, learning outcomes, student quiz and evaluation sheet. All class content is free to use, but donations gratefully received if possible.