This content will use the Origin Story of the Celts in 'The Book of Invasions' as a platform for thinking about storytelling, myth and truth, propaganda and fake news.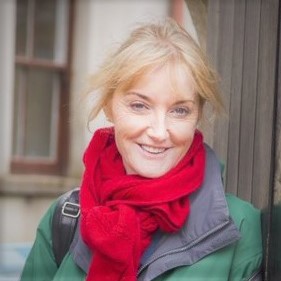 Hi. I'm Niamh, and I'll be teaching this section on the Celts, their arrival in Ireland, and their origin story according to the Book of Invasions. Then we'll discuss fake news, and how it's been around for a very long time!
In each of our classes, we have added aspects and perspectives that will help you to add a global dimension to your learning. Comparative and critical thinking is the goal of all our lessons. Thank you in advance for using this content, please do return the evaluation sheet and let us know what other content you would like to have us create.
Course Curriculum
Available in days

days after you enroll

The Celts: Fake News
Donations
The Intercultural Ireland Content Library is here for any teacher, student, parent or individual who would like to use it. If you, or your institution can afford to donate, this will help us continue to develop more free content, and continue to educate from Ireland. Many thanks if you can, we very much appreciate your support.
More mini-classes for your classroom
Check out more content in this library. Please let us know if there is content you would like us to add. Classes are all ADA compliant and suitable for high school & college students, and all classes include a lesson plan, learning outcomes, student quiz and evaluation sheet. All class content is free to use, but donations gratefully received if possible.