This lesson covers part 2 of the Civil Rights movement in Northern Ireland. In this lesson, we follow the Bloody Sunday campaign, from the event itself on 30 January 1972 to the findings of the Saville Tribunal and the apology in the House of Commons.
It is advisable to deliver this lesson after part 1: The Long March.
(IICL 300).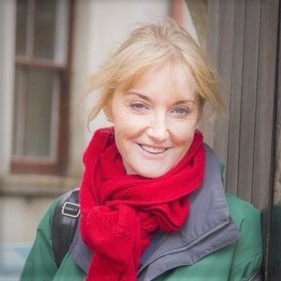 Hi, I'm Niamh. In this lesson, we will be discussing the events of January 30, 1972 - Bloody Sunday. We will consider the actions of the protesters and the authorities, the media, the establishment's inquiry process, and the effect of the Peace Process.
In each of our classes, we have added aspects and perspectives that will help you to add a global dimension to your learning. Comparative and critical thinking is the goal of all our lessons. Thank you in advance for using this content, please do return the evaluation sheet and let us know what other content you would like to have us create.
Course Curriculum
Available in days

days after you enroll

Northern Ireland Civil Rights Movement - Bloody Sunday - Part 2
Donations
The Intercultural Ireland Content Library is here for any teacher, student, parent or individual who would like to use it. If you, or your institution can afford to donate, this will help us continue to develop more free content, and continue to educate from Ireland. Many thanks if you can, we very much appreciate your support.
More mini-classes for your enjoyment
Check out more content in this library. Please let us know if there is content you would like us to add. Classes are all ADA compliant and suitable for high school & college students, and all classes include a lesson plan, learning outcomes, student quiz and evaluation sheet. All class content is free to use, but donations gratefully received if possible.